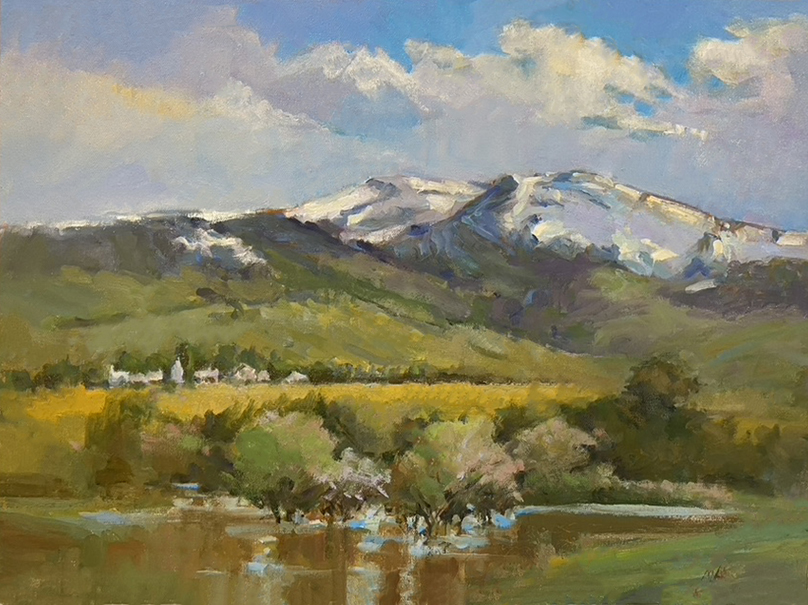 At the Dawn of Time 18 x 24
Close to Home
MaryLou Correia featured Benicia Plein Air Gallery, 307 First Street Benicia
August 1–31, 2023 Reception Saturday August 19, 1pm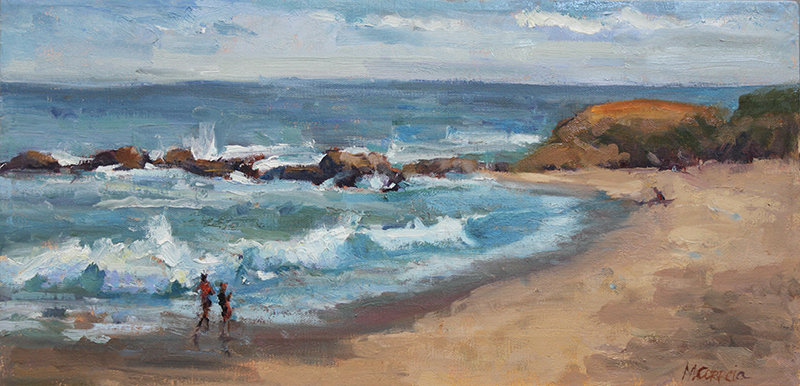 Frolicking, Bean Hollow Beach, 10 x 20
September Splender
MaryLou Correia featured Benicia Plein Air Gallery, 307 First Street Benicia
September 1-30, 2022 Reception Sept 10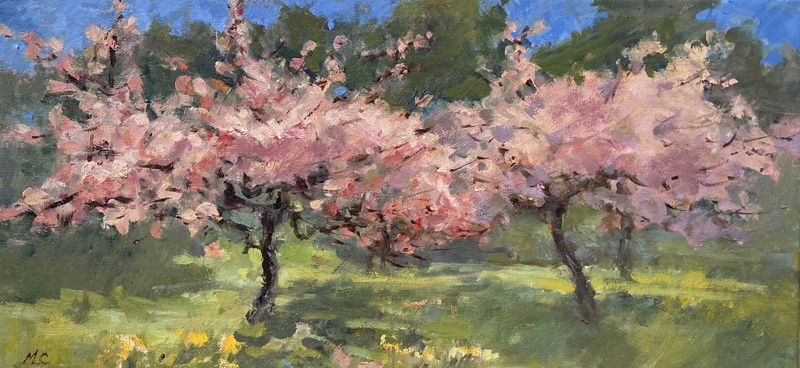 Flowering Crab Apples Tree
1641 Pacific (between Polk & Van Ness)
San Francisco, CA 94109
Delicious work inspired by food and drink
May 26th-June 20th, 2022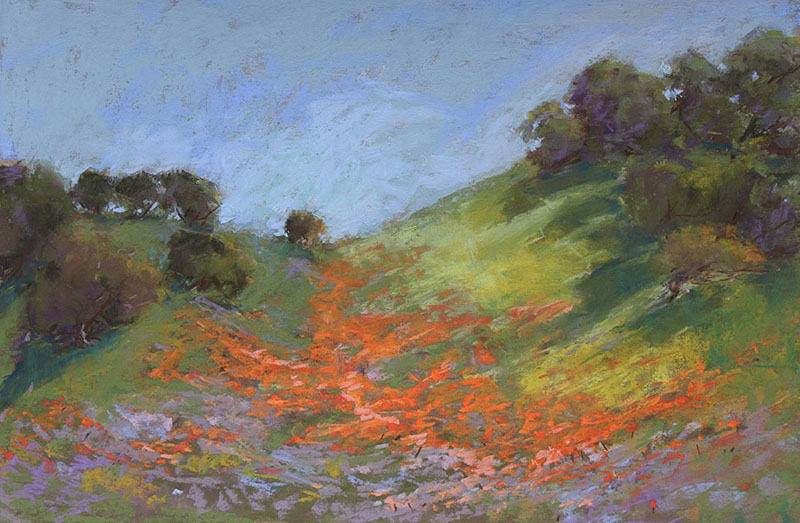 Alhambra Valley Poppies 12 x 18
CALIFORNIA ART CLUB VIRTUAL EXHIBITION 2020
"OUR WORLD REIMAGINED"
Painting for the Joy of it...
I like to think of my painting as revealing more that the eye can see. I give great attention to "finding a sense of place", being mindful of the light and colors of the moment and the particulars of the space I am in.

Composing when settled on a subject or a distant scene, I then sketch quickly to really see the essence of what I want to paint, making small thumbnail value studies called Notons to further my knowledge of the scene. The value sketch is set down as reference then I sketch with dry brush on a pre-ground canvas to again note shadows that tie the composition together. I touch the canvas with color notes covering mid tones and darks to define the shapes. Attention to surrounding the subject with a platform of background color and slowly mold the painting. I stop when the light changes, come back again, if possible, or finish in studio.

I like to paint in the environment or from life; I am most alive and most peaceful when painting. The environment is a wonderful workplace. I hope you find joy and discovery in my images.